Top clues:
1. March Madness. Let's give a huge shout out for Michigan State winning the Big Ten Championship AND getting a #1 seed.
2. Daylight Savings Time. We started our day by losing an hour of sleep. This is definitely a huge downfall to springtime, but I looked right past it last night around 7:00 p.m. We went for a walk and played frisbee and it didn't officially get dark until around 7:45, can't complain about that!
3. Our trees and bushes are blooming! Things are slowly starting to turn green and warm up. Last fall, we had planted small trees in our parkway.
October 2011
They have officially survived winter and are showing small buds. Yesterday it reached 70 degrees and I took the time to fertilize my trees. I use Miracle-Gro Liquafeed Garden Feeder. Last year I had great success with this on my flowers, bushes and tress. It attaches right to your hose and it so simple to use! I feed the gardens every 4-6 weeks.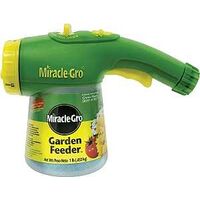 4. Warmer weather. 70 degrees is definitely warm enough to take the top off the jeep... according to my husband :) We only took the Freedom Top off, but it's just the beginning of our adventures in the jeep. This will be our first warm season owning the jeep and he is definitely excited to get the top off completely!
Having some fun on the dunes. October 2011
This weather makes us anxious to start projects outside. This year we would like to add some islands in our backyard, build some kind of pergola, plant more trees and flowers and maybe a fire pit! Before we start on anything big, we must finish our master bathroom. Speaking of that, we picked up our remaining shower tiles we ordered at Lowe's last week mentioned
here
. Hopefully will be back soon with an update and progress :)
xo, Erin